In an effort to improve water, sanitation, and hygiene (WASH) facilities at Mwiki Primary School in Githurai subcounty, Maji na Ufanisi, a WASH NGO based in Kenya, is in talks with GT Bank's CSR department to collaborate on a project to upgrade existing facilities and distribute reusable sanitary pads for adolescent girls.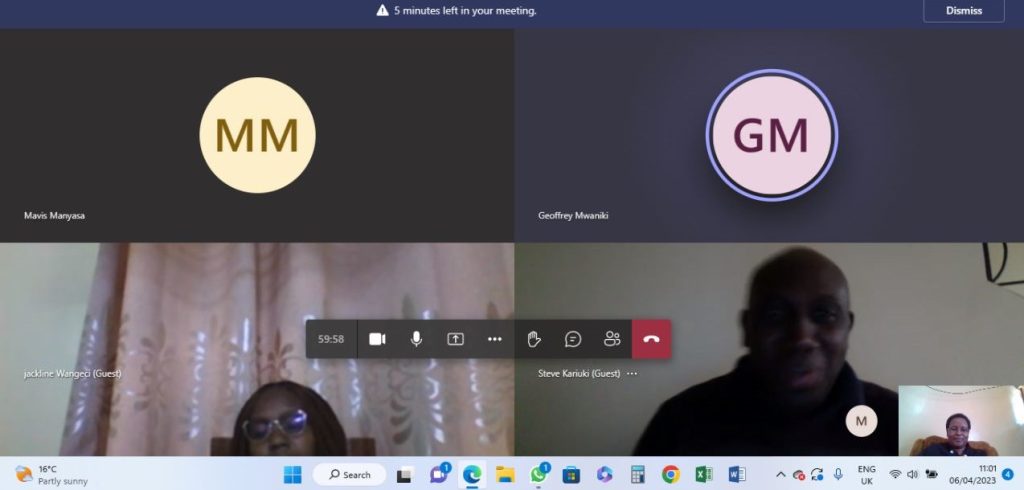 GT Bank's CSR department intends to fund the project, which will focus on providing reusable and biodegradable sanitary pads for 1,896 girls in grades four through eight. The project will also include WASH activities such as constructing more latrines and improving water sources at the school.
Padmad, a local supplier, is collaborating with Maji na Ufanisi to provide the reusable sanitary pads for the project. The partnership hopes to have a positive impact on the girls' menstrual health management and reduce absenteeism rates.
Maji na Ufanisi's Jackie having a talk with Mwiki Primary's headteacher
Steve Kariuki, CEO/Executive Director of Maji na Ufanisi, and GT Bank representatives Marvis Manyasa and Geoffrey Mwaniki led the meeting to discuss the collaboration, which is set to be a part of GT Bank's CSR activities for their upcoming anniversary celebration in July 2023.
Mwiki Primary School currently has 2,491 girls, 2,474 boys, 85 teachers, and 6 support staff. The school's limited land space has resulted in a lack of adequate playgrounds, and the 54 latrines available have led to long queues for students, particularly for girls.
The project aims to improve the WASH facilities at the school, enabling the girls to manage their menstrual health with dignity and improving their overall health and well-being. The reusable sanitary pads will also benefit the girls' families, as they can save money on purchasing disposable pads.
The images shows the state of WASH facilities at Mwiki Primary School, Githurai Subcounty, Kiambu County
The collaboration between Maji na Ufanisi and GT Bank's CSR department is a promising step towards addressing the WASH challenges faced by many schools in Kenya. It is hoped that this project will serve as a model for other organizations to follow in addressing the issue of menstrual hygiene management in schools.
As the project progresses, students at Mwiki Primary School can look forward to better WASH facilities and a brighter future.