Maji na Ufanisi (Water and Development): Water Charity Based in Kenya

Gender Equality and Inclusion
Maji na Ufanisi (MnU) aims to improve access to livelihood assets and services for women, youth and people with disabilities, as well as enhance their ability to exercise influence and advocate for equity in policy and institutions.
This involves bringing about institutional reform and policy change to remove inequities in the external environment and promote equal agency for all.
MnU provides technical assistance and works with women in political leadership, management, and civil society to improve developmental outcomes for women.
The organization also seeks to integrate disaster risk reduction into sustainable development strategies to safeguard the gains of development, particularly among those most excluded.
MnU develops innovative participatory approaches to strengthen community resilience, adaptation, and empowerment. The organization works to ensure women and youth have meaningful engagement in climate adaptation work and provides support to women-headed households, who are particularly vulnerable to climate change impacts.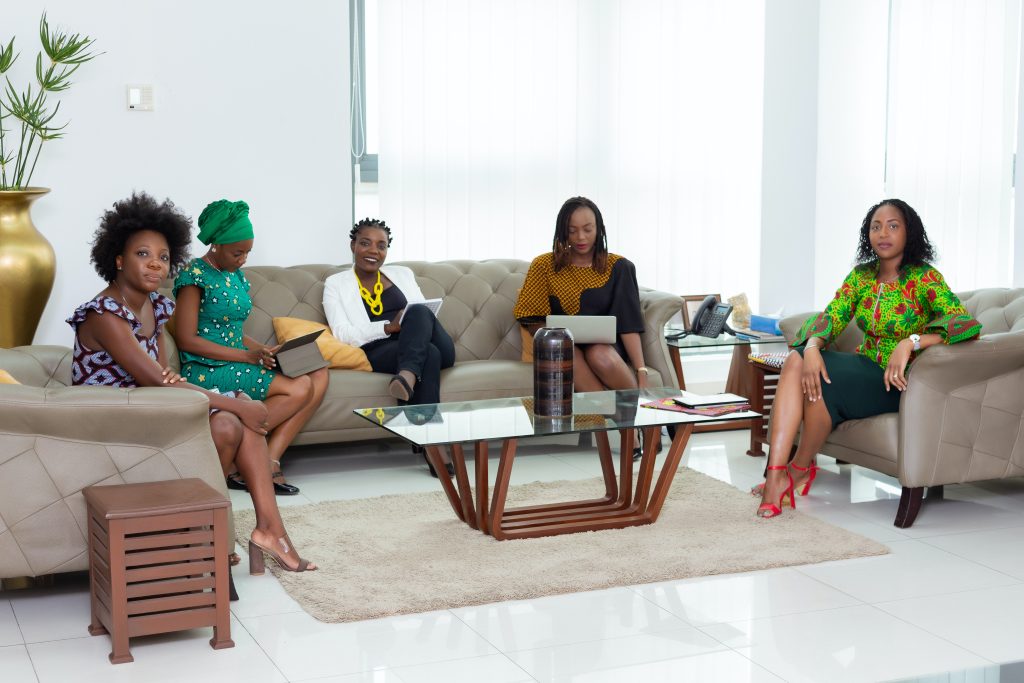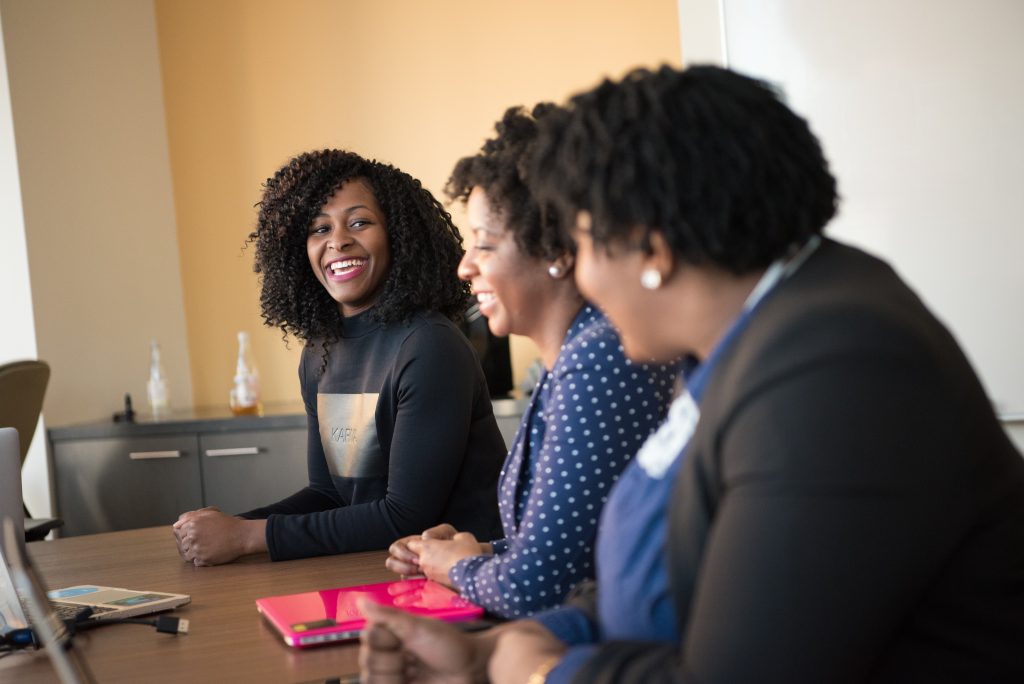 Maji na Ufanisi uses its growing body of knowledge on what works on the ground to influence decision making, and accelerate implementation through creating the capacity of local institutions to franchise effective and applicable implementation models, while redressing social imbalance through its gender mainstreaming and social inclusion programs.
The three-track process facilitates achievement of water and sanitation related national development targets more effectively than working independently, and mitigate the risk of poorer outcomes through systemic evaluation and monitoring programs that improve subsequent implementation.
Strategies
Skills building and capacity building of stakeholders
Lobbying and Advocacy campaigns,
Building or rehabilitating of water and sanitation facilities
Policy development and support government in public awareness creation
Media engagement
Strategic dialogue forums between CECs and MCA's
Public awareness and sensitization forums
Learning and Exchange colloquiums
Documentation of best practices
Research on innovative approaches with Academia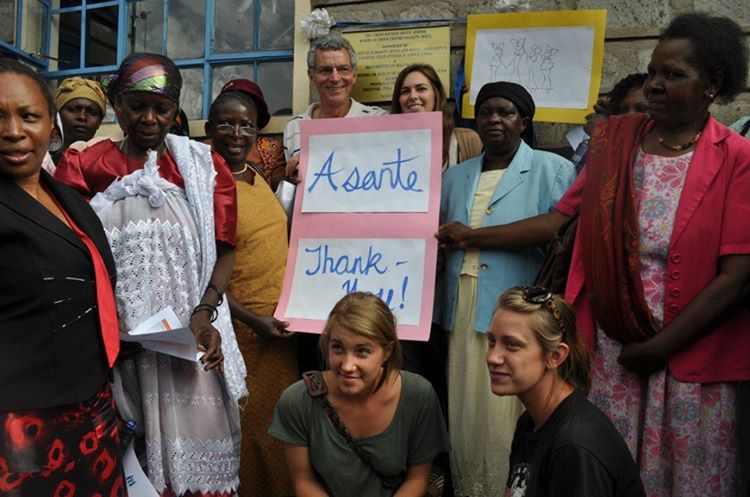 Maji na Ufanisi (MnU) has successfully implemented WASH initiatives in densely populated slums in Mombasa and Nairobi, which serve as proof-of-concept for policy direction at the national and county levels.
For ASAL areas and rural livelihoods, MnU's success in building capacity of Community-Based Organizations from 1996-2003 serves as a demonstration of sustainable approaches to inform policy and practice for national institutions and County Governments.
MnU engages with public institutions, including the Ministry responsible for water and its specialized agencies, to inform policy and program development using knowledge gained from on-the-ground action.
MnU provides strategic water governance support to select counties to improve management of water resources and water and sanitation services in a socially equitable, environmentally sustainable, and economically efficient manner.
MnU focuses on knowledge and capacity development related to integrated water resources management, trans-boundary waters, gender equality, water integrity, climate change adaptation, and water supply and sanitation.
The goal is to help Community Based Organizations (CBOs) implement a financially sustainable and efficiently managed WASH Enterprise Model that considers climate variability and promotes resilience.
Maji na Ufanisi (MnU) has pilot projects in key areas that serve as reference models for CBOs in those counties.
MnU aims to increase the number of local organizations involved in implementation and strengthen their capacity, while ensuring that they have the knowledge to manage both infrastructure and management systems.
The local private sector plays a crucial role in creating a value chain that supports CBOs, youth, and other entrepreneurs in successfully carrying out their activities.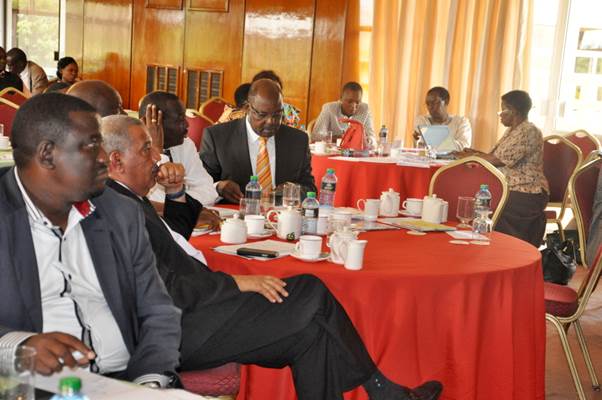 Maji na Ufanisi (MnU) has also focused on empowering women, youth, and people with disabilities to ensure social inclusion. 
In addition, MnU has worked on improving governance and supporting subsidiary through devolution, which enhances accountability closest to the citizens.
Another important aspect of MnU's work is harnessing knowledge to improve outcomes with greater efficiency and economy. 
By engaging in these various interventions, MnU contributes towards addressing several thematic issues, including:
Youth enterprise development
Gender and women's empowerment
Democracy
Human rights, and water governance
Climate change
School WASH (Water, Sanitation and Hygiene).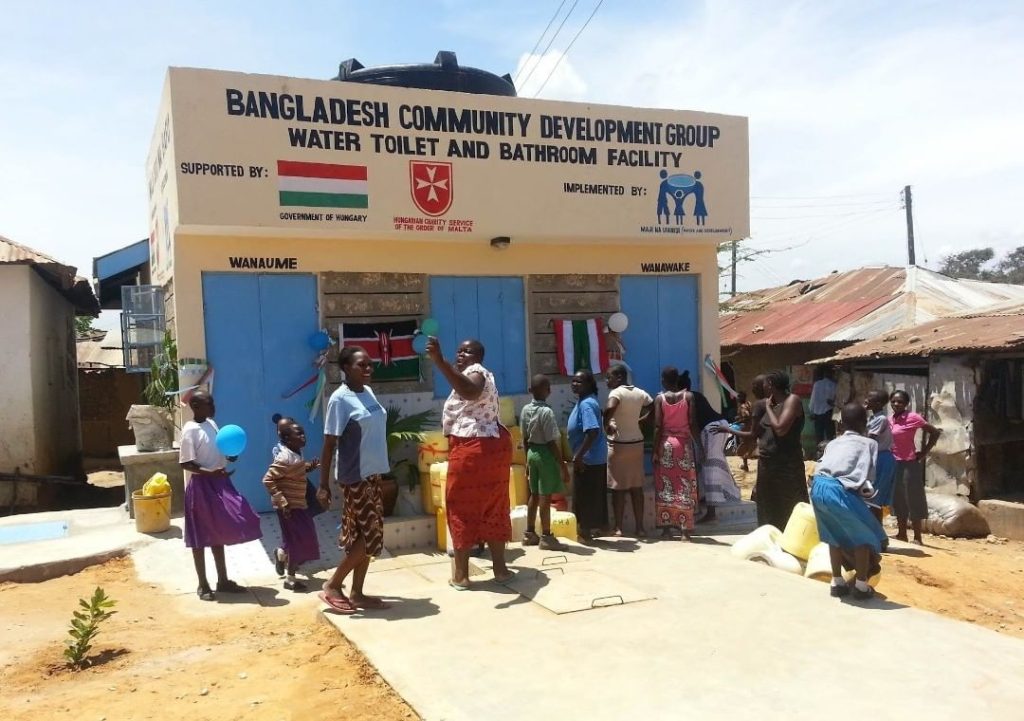 Private Sector Involvement
Several major companies have requested Maji na Ufanisi (MnU) to support their Corporate Social Responsibility (CSR) outreach for communities living in poverty and deprivation.
MnU aims to gradually transform these CSR initiatives into significant investments by the private sector in sustainable water, sanitation, and livelihood improvement programs.
However, this goal presents a significant challenge. Despite modest economic growth, the trickle-down effect to enhance social services has been too slow in Kenya.
The country is falling behind in meeting most of the Sustainable Development Goals, and even where it has succeeded, such as in education, this success has come at a cost.
For instance, the crisis in sanitation for schools has worsened, with three to five times as many children without any addition to the meager WASH infrastructure.
Overall, while MnU and other organizations are working to address these challenges, the need for sustainable investment in water, sanitation, and livelihood improvement programs remains a pressing issue in Kenya.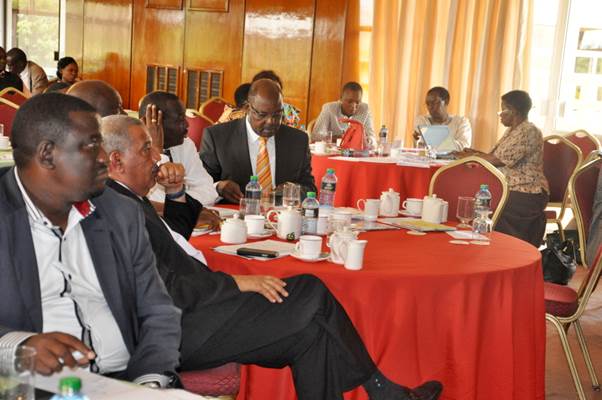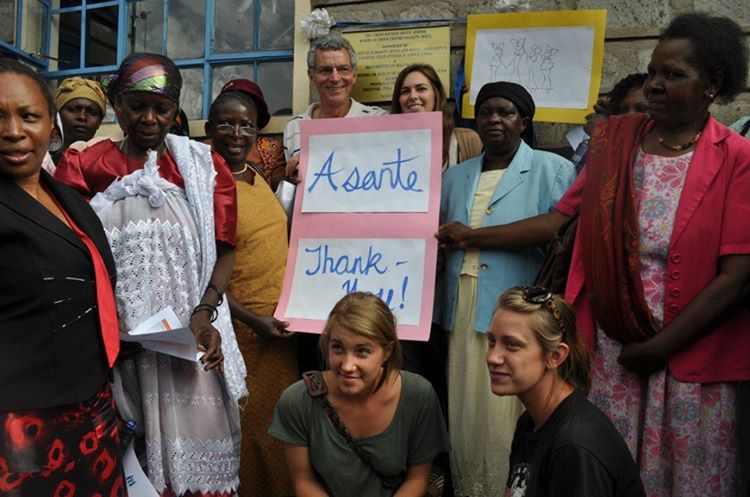 The impact of Maji na Ufanisi's work is expanding as more County Governments recognize the need for formal partnerships to tackle water-related infrastructure challenges.
With the urgency to meet SDG targets and achieve Sustainable Development Goals, MnU is leading the charge in bringing together non-state actors, civil society groups, NGOs, and CBOs to drive social transformation and sustainable development through WASH interventions.
MnU's approach involves leveraging its vast experience and expertise to empower County Governments to manage, develop and deliver effective water services.
By sharing knowledge gained through successful project implementation, MnU is equipping government partners with practical solutions that are both affordable and sustainable.
With MnU's guidance, these partnerships are poised to drive real change in the quest for improved water management and service delivery, benefiting communities across the country.


Sustainable Development Goals
Maji na Ufanisi is determined to be a game-changer in achieving sustainable water management targets in the most challenging areas.
With a proven track record in delivering WASH and ASAL infrastructure, MnU is not just addressing the symptoms but also tackling the root causes that impede access to the Human Right to Water.
By leveraging its extensive knowledge base acquired from implementing projects on the ground, MnU is poised to enhance the capacity of devolved institutions in meeting national development targets related to sustainable water management.
This includes transforming urban slums, Arid and Semi-Arid Lands, public markets and schools into areas where communities can thrive with access to clean water and sanitation.
MnU's approach goes beyond simply providing infrastructure. The organization is committed to addressing the underlying social, economic, and political factors that contribute to poor performance in meeting the Human Right to Water.
With MnU's expertise and commitment, sustainable water management is within reach for every community in Kenya.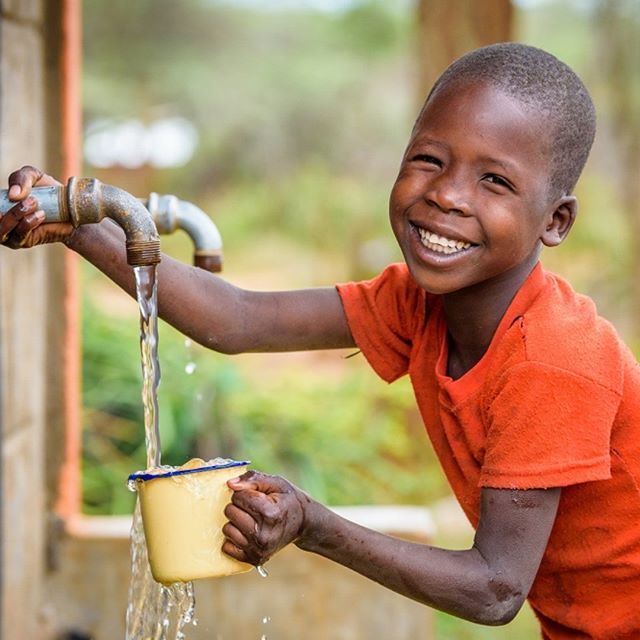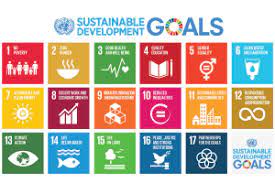 Support Us Through Mobile Money
Maji na Ufanisi Paybill number. 4106985.
Account number. [ Put in Your Name]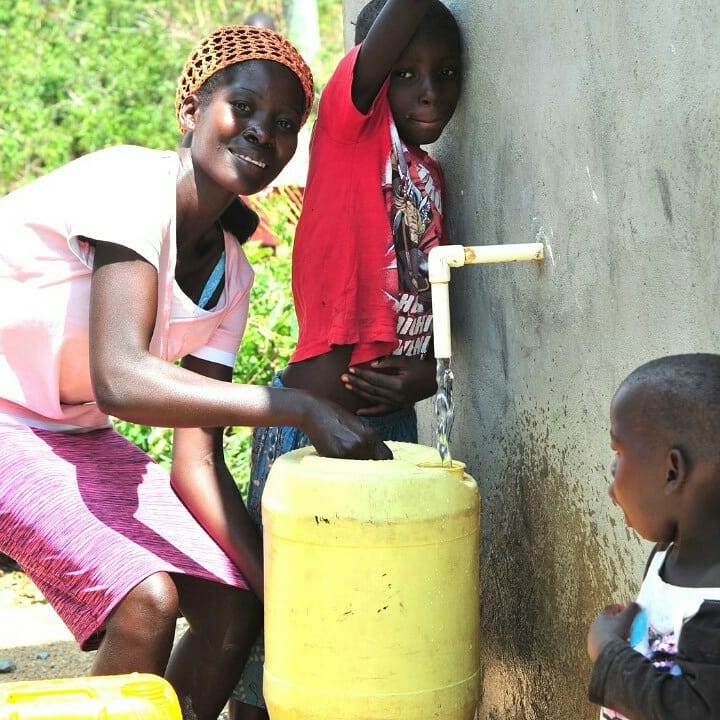 Support Us Because Clean Water is Life
"For the last 27 years, Maji na Ufanisi has focused on provision of sustainable solutions to challenges of Water, Sanitation and Hygiene (WASH) in public spaces; to communities in urban informal settlements and the marginaliszed rural areas of Kenya."
What our Beneficiaries and Partners have to say:
⭐⭐⭐⭐⭐ - "Maji na Ufanisi has transformed our community by providing access to clean water and sanitation. Before their intervention, we struggled with waterborne diseases and inadequate sanitation facilities. Now, we can live healthier and more dignified lives. We are grateful for their tireless work and commitment to our well-being."
⭐⭐⭐⭐⭐ - "As a partner of Maji na Ufanisi, I have witnessed firsthand their impact on the ground. Their team of experts is dedicated to finding sustainable solutions to the water and sanitation crisis in Kenya. Through their innovative projects and collaborations with local communities, they are making a real difference in the lives of thousands of people."
⭐⭐⭐⭐⭐ - Maji na Ufanisi has helped us in so many ways. Before, we had to walk long distances to collect water from a polluted river. Now, we have a well in our community that provides us with safe and clean water. We have also received training on how to practice good hygiene. Thanks to Maji na Ufanisi, our lives have been transformed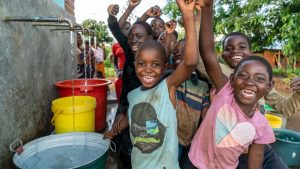 Water is one of the essential resources on our planet,...
Read More