Maji na Ufanisi (Water and Development): Water Charity Based in Kenya

Our Focus Areas (Projects)
Since 1998, Maji na Ufanisi (MnU)-Water Charity- invested heavily in the Arid and Semi-Arid regions of Kenya, which constitute 85% of the country.
The aim of these investments was to improve water harvesting for food security, livestock, and household use, and MnU achieved this by building the capacity of local Community-Based Organizations (CBOs) in regions, such as Marsabit, Wajir, Mombasa, Nairobi, Garissa, Kitui, and Taita Taveta.
As a result of its efforts, MnU established a strong institutionalized system that could effectively implement programs and provide sustainable services in the areas of Water, Sanitation and Hygiene (WASH) services, public health promotion, and water for food security.
Our investments have a positive impact on the lives of the people living in these regions, as they now have better access to water and related services.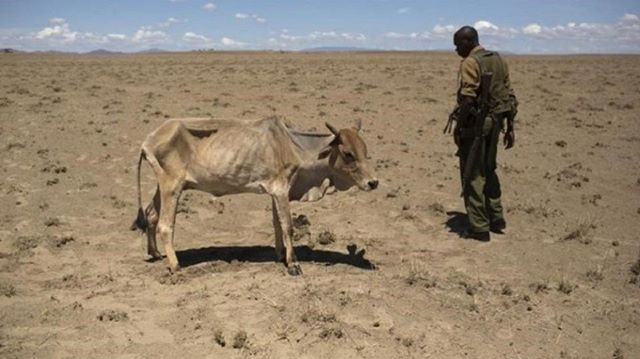 Maji na Ufanisi (MnU) has also focused on empowering women, youth, and people with disabilities to ensure social inclusion. 
In addition, MnU has worked on improving governance and supporting subsidiary through devolution, which enhances accountability closest to the citizens.
Another important aspect of MnU's work is harnessing knowledge to improve outcomes with greater efficiency and economy. 
By engaging in these various interventions, MnU contributes towards addressing several thematic issues, including:
Youth enterprise development
Gender and women's empowerment
Democracy
Human rights, and water governance
Climate change
School WASH (Water, Sanitation and Hygiene).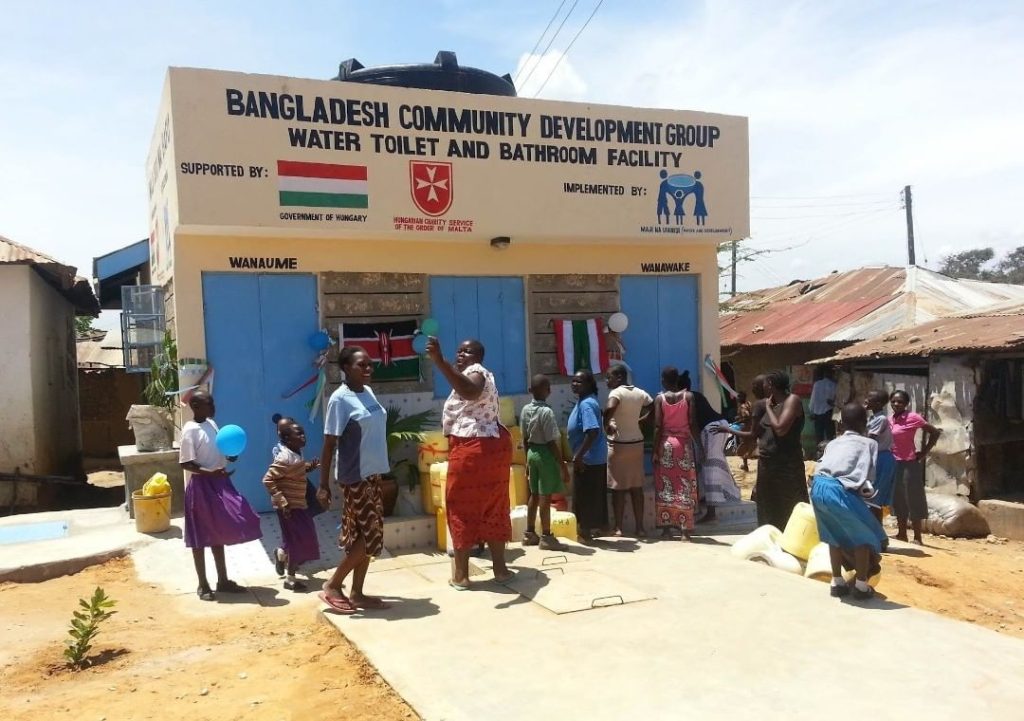 Private Sector Involvement
Several major companies have requested Maji na Ufanisi (MnU) to support their Corporate Social Responsibility (CSR) outreach for communities living in poverty and deprivation.
MnU aims to gradually transform these CSR initiatives into significant investments by the private sector in sustainable water, sanitation, and livelihood improvement programs.
However, this goal presents a significant challenge. Despite modest economic growth, the trickle-down effect to enhance social services has been too slow in Kenya.
The country is falling behind in meeting most of the Sustainable Development Goals, and even where it has succeeded, such as in education, this success has come at a cost.
For instance, the crisis in sanitation for schools has worsened, with three to five times as many children without any addition to the meager WASH infrastructure.
Overall, while MnU and other organizations are working to address these challenges, the need for sustainable investment in water, sanitation, and livelihood improvement programs remains a pressing issue in Kenya.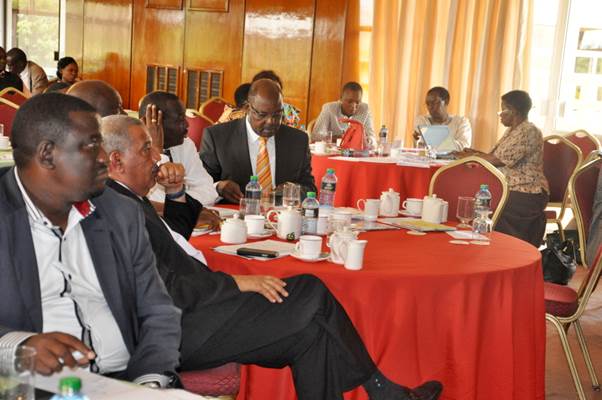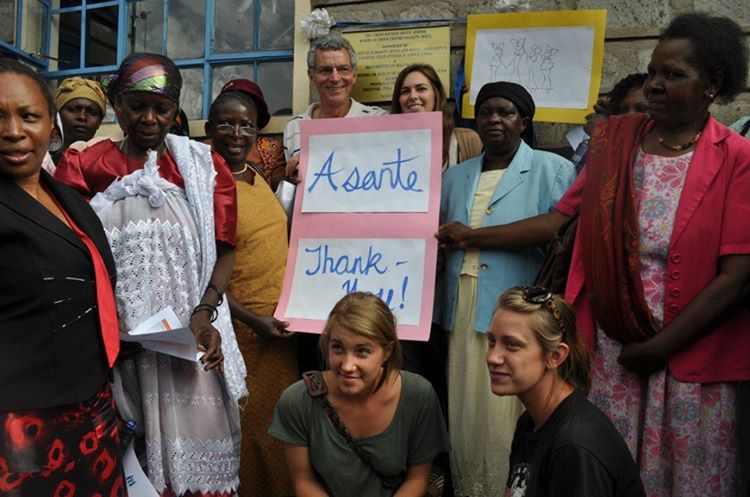 Providing good sanitation in both urban and rural schools remains a challenge, despite education being the key to success and equipping children with knowledge and skills for the future.
Sanitation facilities and water are essential for the overall productivity of students.
However, an evaluation by UNICEF found that in low-income countries, only 51% of schools had access to adequate water sources and only 45% had adequate sanitation.
Kenya is not an exception to this evaluation.
Access to free education in Kenya has increased enrollment in public schools.
However, inadequate human resources, facilities, and especially lack of proper sanitation facilities in schools have become a major challenge. Some schools lack enough toilets for both genders, while others have toilets that pose a health hazard to children.
Maji Na Ufanisi (MnU) has addressed this challenge through its school WASH program, rehabilitating school toilets, building new ones, and educating parents, teachers, and students on hand hygiene.
Through partnerships, MnU has implemented accessible, clean water and sanitation services for over 3,000 school children, resulting in decreased diarrhea disease and other hygiene-related diseases among students, improved WASH knowledge, attitudes, and hygiene behaviors, reduced disease burden in students' households and communities, and improved student enrollment and attendance.
However, more needs to be done to cater to all, including small children, girls of menstruation age, and children with disabilities.
Inadequate WASH conditions in schools have detrimental effects on health and school attendance, but addressing this issue through school WASH programs can contribute to the success of our children.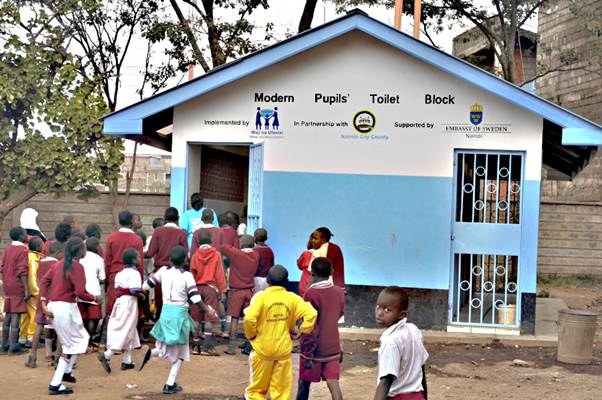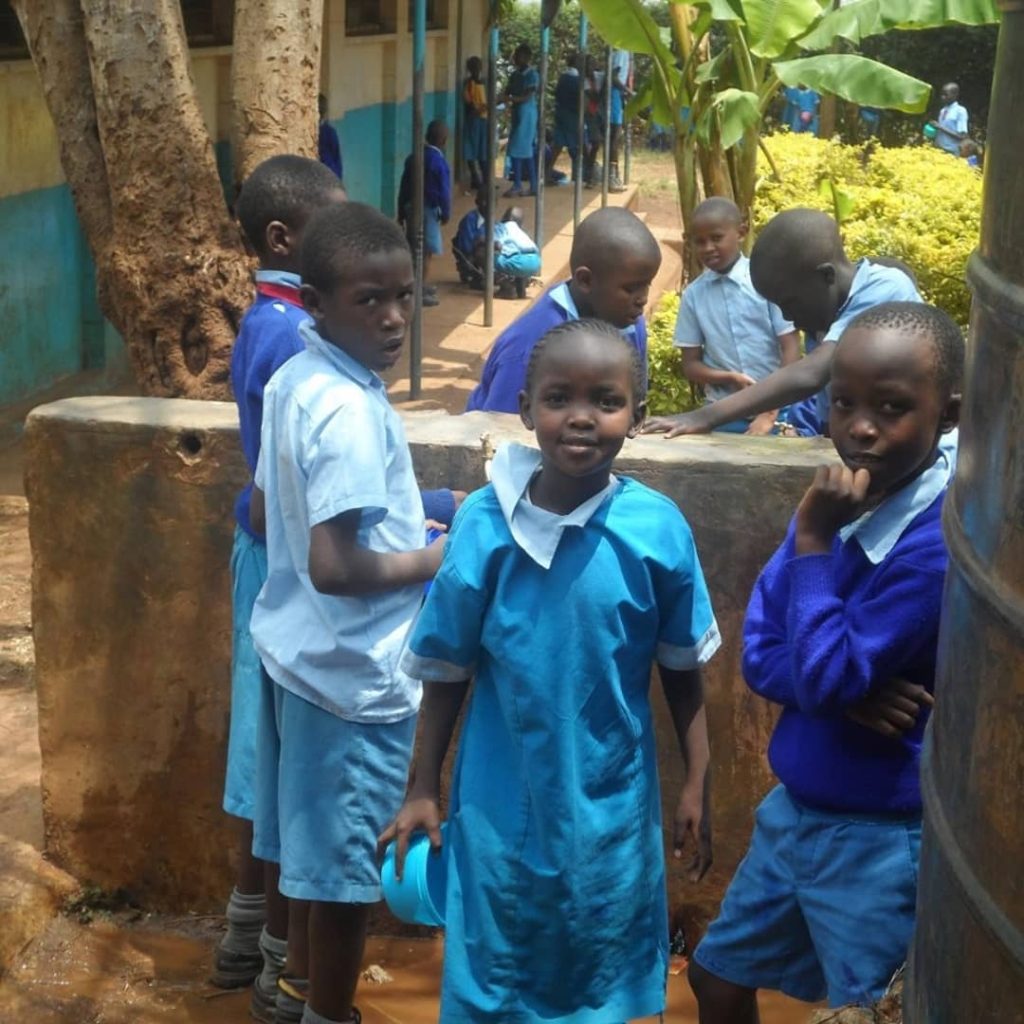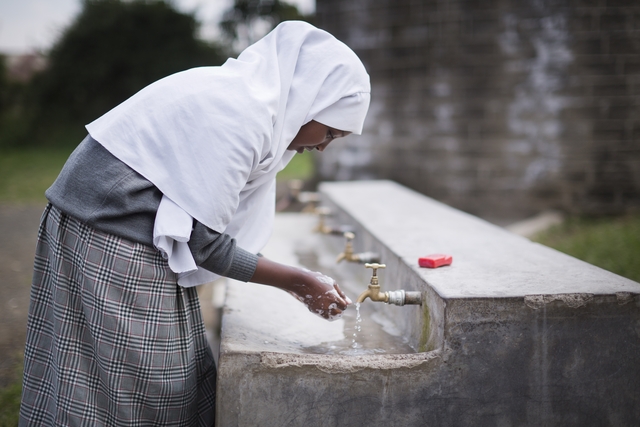 The impact of Maji na Ufanisi's work is expanding as more County Governments recognize the need for formal partnerships to tackle water-related infrastructure challenges.
With the urgency to meet SDG targets and achieve Sustainable Development Goals, MnU is leading the charge in bringing together non-state actors, civil society groups, NGOs, and CBOs to drive social transformation and sustainable development through WASH interventions.
MnU's approach involves leveraging its vast experience and expertise to empower County Governments to manage, develop and deliver effective water services.
By sharing knowledge gained through successful project implementation, MnU is equipping government partners with practical solutions that are both affordable and sustainable.
With MnU's guidance, these partnerships are poised to drive real change in the quest for improved water management and service delivery, benefiting communities across the country.


Sustainable Development Goals
Maji na Ufanisi is determined to be a game-changer in achieving sustainable water management targets in the most challenging areas.
With a proven track record in delivering WASH and ASAL infrastructure, MnU is not just addressing the symptoms but also tackling the root causes that impede access to the Human Right to Water.
By leveraging its extensive knowledge base acquired from implementing projects on the ground, MnU is poised to enhance the capacity of devolved institutions in meeting national development targets related to sustainable water management.
This includes transforming urban slums, Arid and Semi-Arid Lands, public markets and schools into areas where communities can thrive with access to clean water and sanitation.
MnU's approach goes beyond simply providing infrastructure. The organization is committed to addressing the underlying social, economic, and political factors that contribute to poor performance in meeting the Human Right to Water.
With MnU's expertise and commitment, sustainable water management is within reach for every community in Kenya.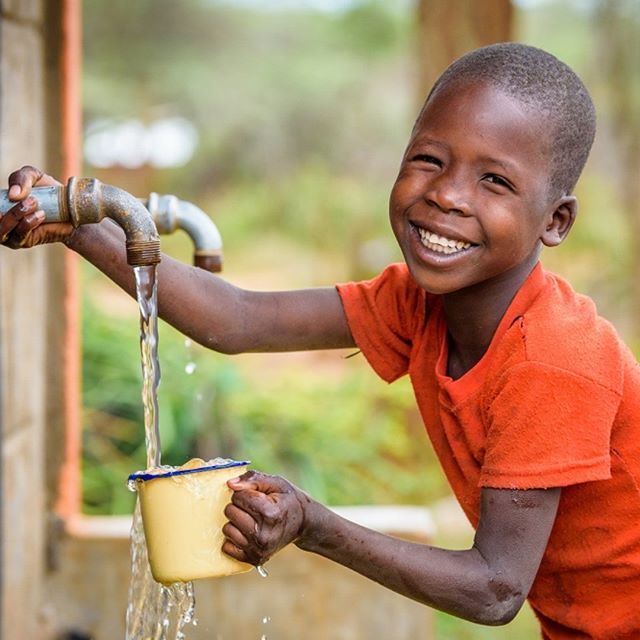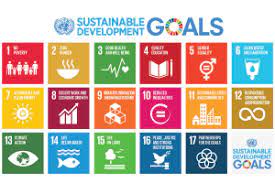 Maji na Ufanisi's innovative and replicable approaches to water, sanitation, and hygiene services have achieved remarkable success in challenging urban settlements and public markets. 
What sets MnU apart is their "maintenance-free" sanitation infrastructure, which is run by organized youth and women groups with minimal administrative support or subsidy from County Governments.
These enterprises are not only able to pay for their utilities and operational costs, but they are also generating profits, which are being invested in educating and training People with Disabilities. Moreover, the formal employment opportunities for youth have significantly reduced incidents of radicalization in the Coast region of Kenya.
By partnering with MnU, County Governments can benefit from their experience and expertise in implementing sustainable and profitable WASH projects. MnU's model not only provides access to critical services but also creates employment opportunities, promotes social inclusion, and contributes to the overall development of local communities.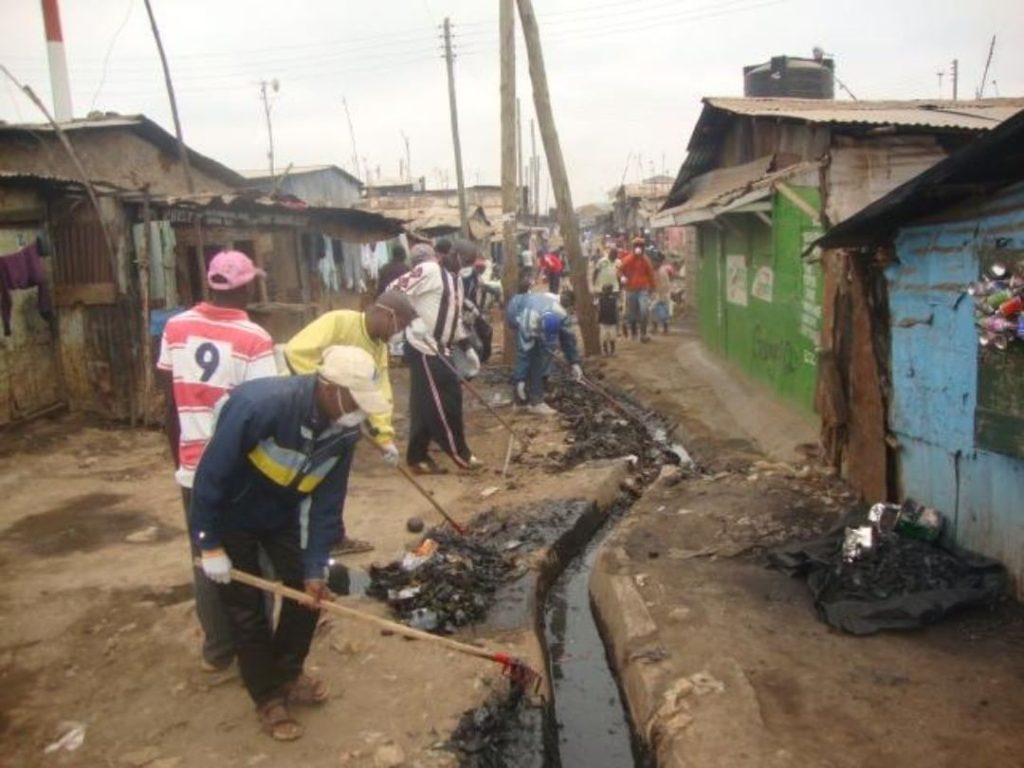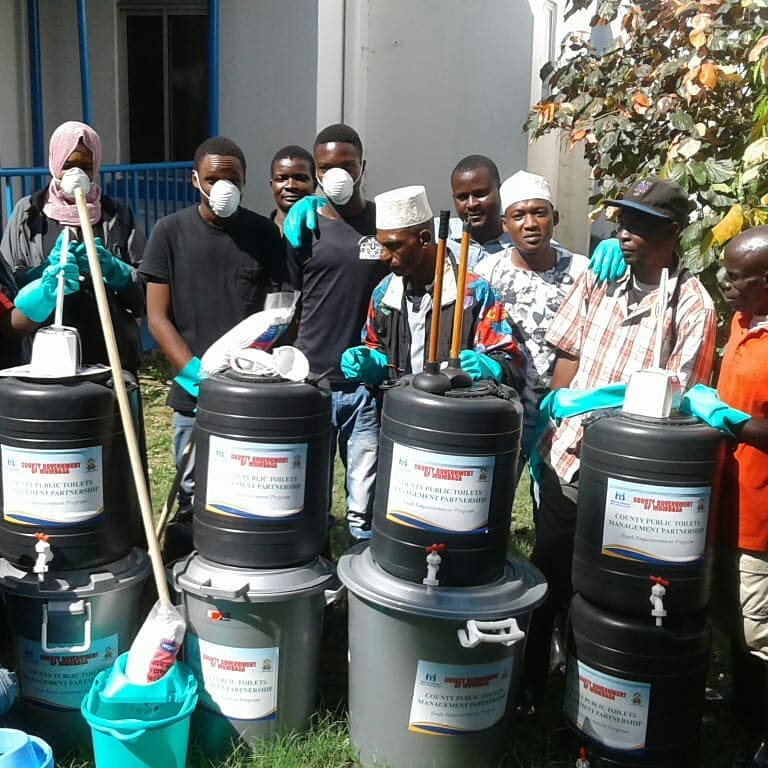 Support Us Through Mobile Money
Maji na Ufanisi Paybill number. 4106985.
Account number. [ Put in Your Name]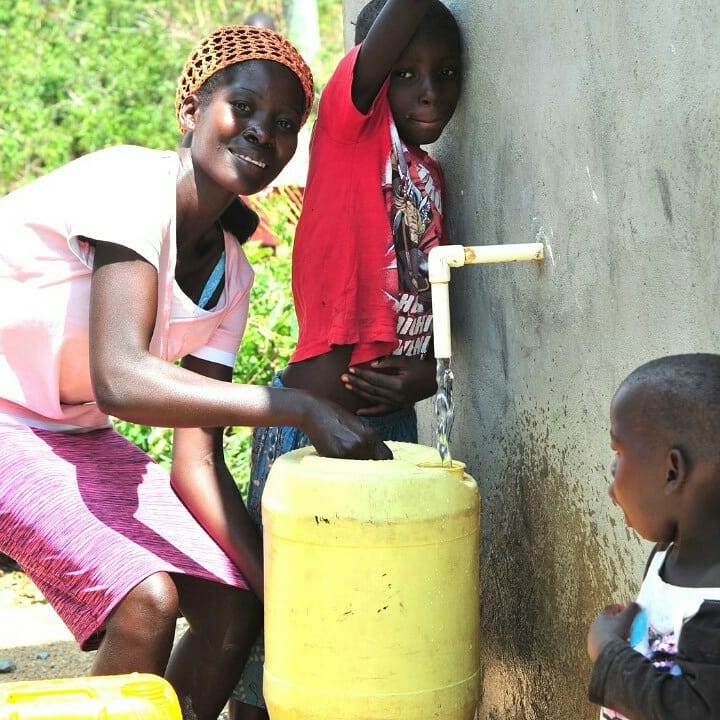 Support Us Because Clean Water is Life
"For the last 27 years, Maji na Ufanisi has focused on provision of sustainable solutions to challenges of Water, Sanitation and Hygiene (WASH) in public spaces; to communities in urban informal settlements and the marginaliszed rural areas of Kenya."
What our Beneficiaries and Partners have to say:
⭐⭐⭐⭐⭐ - "Maji na Ufanisi has transformed our community by providing access to clean water and sanitation. Before their intervention, we struggled with waterborne diseases and inadequate sanitation facilities. Now, we can live healthier and more dignified lives. We are grateful for their tireless work and commitment to our well-being."
⭐⭐⭐⭐⭐ - "As a partner of Maji na Ufanisi, I have witnessed firsthand their impact on the ground. Their team of experts is dedicated to finding sustainable solutions to the water and sanitation crisis in Kenya. Through their innovative projects and collaborations with local communities, they are making a real difference in the lives of thousands of people."
⭐⭐⭐⭐⭐ - Maji na Ufanisi has helped us in so many ways. Before, we had to walk long distances to collect water from a polluted river. Now, we have a well in our community that provides us with safe and clean water. We have also received training on how to practice good hygiene. Thanks to Maji na Ufanisi, our lives have been transformed